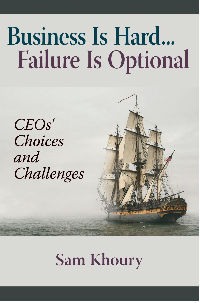 Annual revenue: $25 million to $75 million.

Annual EBITDA: Less than $3M.

Transaction size: Up to $15 million.

Equity investment: Up to $10 million.

Preferred sectors: Manufacturing.
Location: Anywhere in the US but Midwest is preferred
Years of experience: We have deep deal making skills and have been doing turn arounds for more than 25 years.

Hands on investor: We always become directly involved on-site with the executives of the company.

Control investments only: We make control equity investments and in some rare situations will provide debt.

Source of capital: We invest our own money alongside a family office who shares our investment objectives.

Quick deal evaluation: Able and willing to assess situations quickly.
We acquire underperforming businesses.

Low and / or negative EBITDAs are acceptable.